I know there are many anthro-inspired tops all over!! I love looking at all of them, so, this time I tried to recreate my own version of an anthropologie top I found, My friend asked me to make one for her
This is the Anthro version: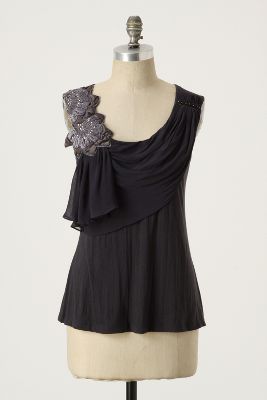 This is my version, using
this tutorial
for the flower
And this is my friend Rose wearing her shirt!
She was very pleased with her shirt!! and I´m very happy about it!!!
Veronica